Victor Sahate is a digital designer and creative director with 25 years of experience on UX, art direction and design.
Victor currently works as Chief Design & Creative Officer for
Descomplica
, leading an award-winning team of creatives, designers and makers, honoured as
The World's Most Innovatives
by
Fast Company
.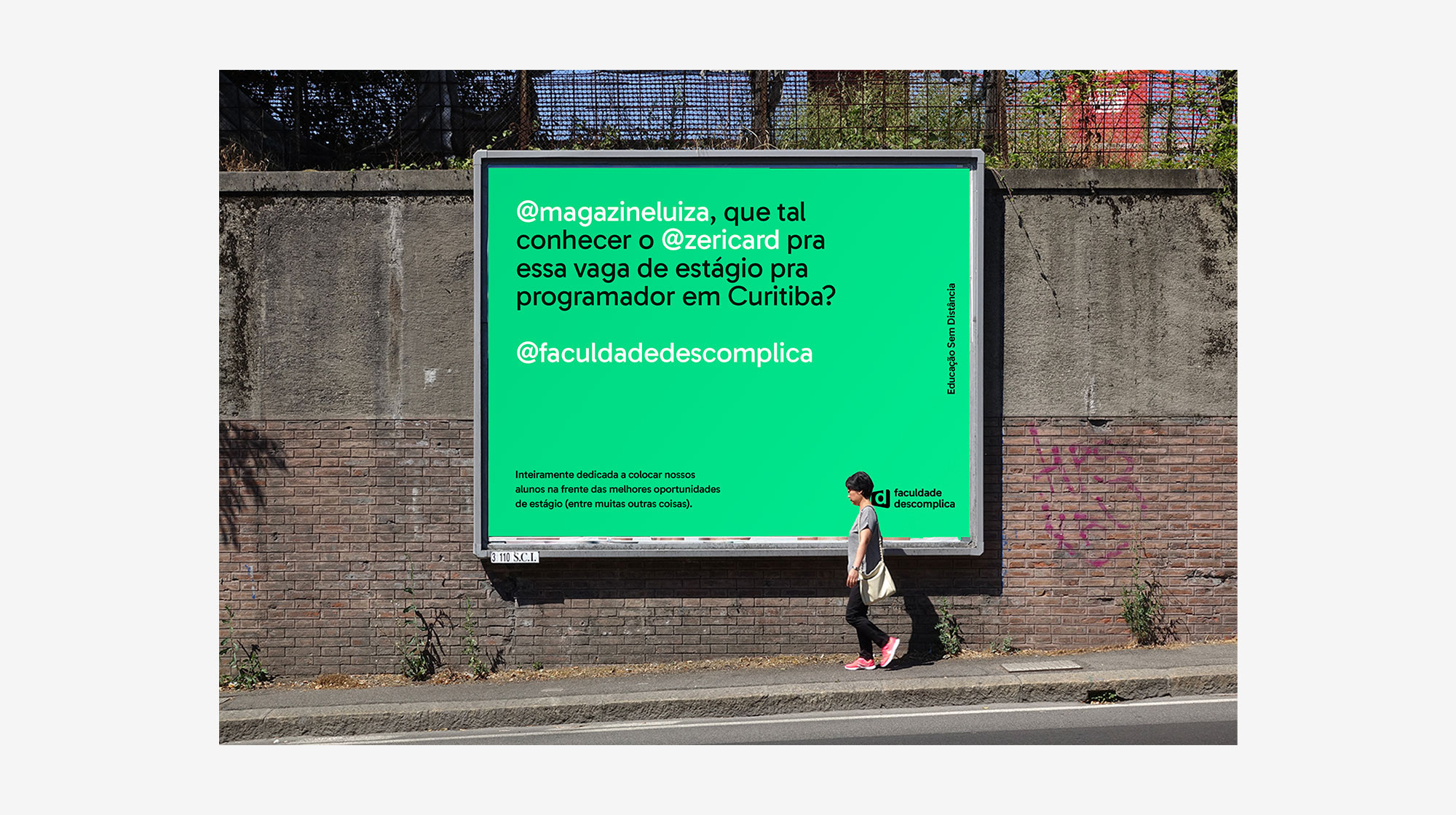 Descomplica — Education without distance brand campaign. The launch of a new online college made for our generation. The campaign celebrates a new fully digital university that helps shorten the distances between people's routines and the education they need to develop skills that are on high demand.
Descomplica — Fast Company's Most Innovative Latin America. We were listed as one of the most innovative companies of the world, creating digital products and services to distribute quality education at affordable prices to everyone.
Victor is a C-suite Executive helping
Descomplica
design their products, brands and communications through innovation and technology. His work has helped the company grow more than 600% in the last 5 years, being recognized as one of
the most disruptive tech in education
by the
IDB
,
Tech-Pioneers
by
The World Economic Forum
and winner of the
Brands That Matter Awards
by
Fast Company
.
Prior to Descomplica, Victor worked as Creative and Design Director for
Google
Paris/London and Executive Digital Creative Director for
McCann Worldgroup
London/Milan, amassing more than 75 international awards - including the Cannes Lions, The Webby Awards, One Show Interactive, EuroBest, Red Dot Design and Brazil Design Awards.
His work has been also recognized by more than 40 publications, including
Computer Arts
,
Hyper Island
and
HolonIQ
.
Descomplica — The World Economic Forum's most innovative use of tech addressing global issues. Descomplica is a leading breed of activist brands in Brazil. The better the products and communications the better we increase people's chances to having a better life.
Descomplica — New undergrad program visual identity. Partnership with MAKE, London


Google Play The World — The Webby Awards Best Navigation/Structure. Designed to connect classic films to real Google Street View places.
Descomplica — Early works setting up the new brand personality for the education market. The idea was to make education more connected to pop culture, more engaging for young audiences so people fall in love for learning.
Happy Finish, London — Award-winning work in the fields of virtual reality, augumented reality and artificial intelligence. A very special partnership on a topic that's paramount for the future of technology.
Collaboration with many other brands, teams, artists and companies, helping on new ideas, sprints, product and brand design. The best work comes out of the diversity of the minds in the room.
Awards
3 Cannes Cyber Lions
6 Brasil Design Awards
2 One Show Interactive Merit
1 FastCo. Brands That Matter
2 FastCo. Most Innovative Companies
1 The World Economic Forum Tech Pioneers
1 Red Dot Click Awards
3 Innovation By Brazil Awards
1 iBest!
4 Eurobest
3 Webby Awards
4 Creative Circle
2 Creativity Annual Awards
1 DMMA OnlineStar
11 FWAs
and
31 others
Work Published
IDB
The World Economic Forum
HolonIQ
Wired
Computer Arts
Mashable
The Telegraph
TechCrunch
The Verge
FastCo.
Buzzfeed
Design Week
Hyper Island
and
34 others
Contact
 vsahate@gmail.com
© 2022 Victor Sahate — Digital Design & Creative Direction